We got the chance to hike to the top of Babia Góra which is one of the highest peaks in Poland. The name Babia Góra translates to Witches' Mountain. During colder months winds and high altitude make the weather unpredictable and dangerous.
Just a month before our hike, a man was struck by lightning when an unexpected storm appeared. We heard from a local that he was descending the mountain because of the bad weather but did not make it back in time.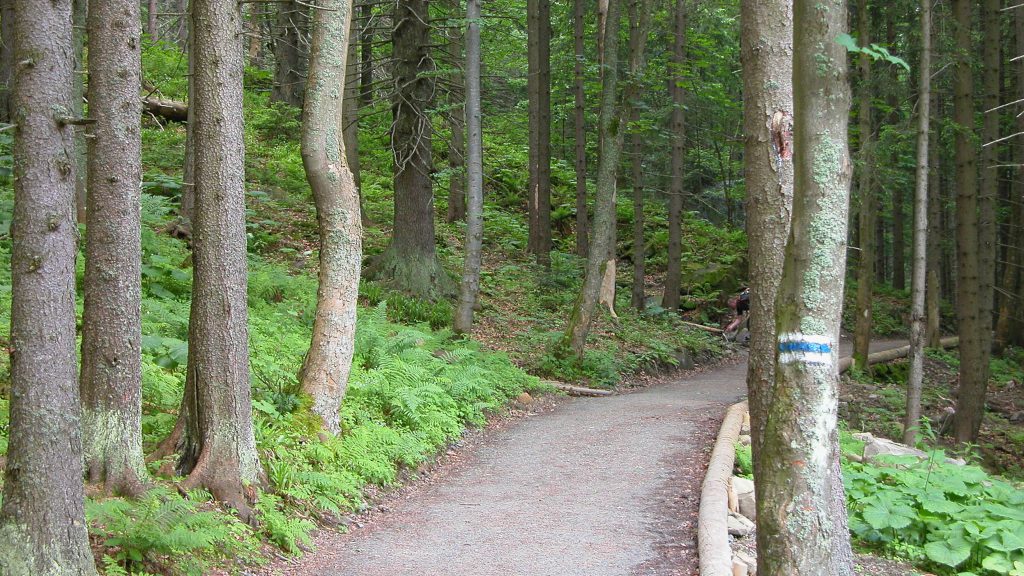 Started our hike on the blue trail which was very easy. It was a series of switchbacks up the base of the mountain with many places to get fresh water or cool down. Someone is washing their hands in the fresh mountain water up ahead.
Many trails in Poland are very well maintained and are present throughout the country. Seriously, there are trail markers everywhere, even in crowded cities. If you are looking to travel to a country with an excellent hiking culture and cheap food, then you should definitely visit Poland.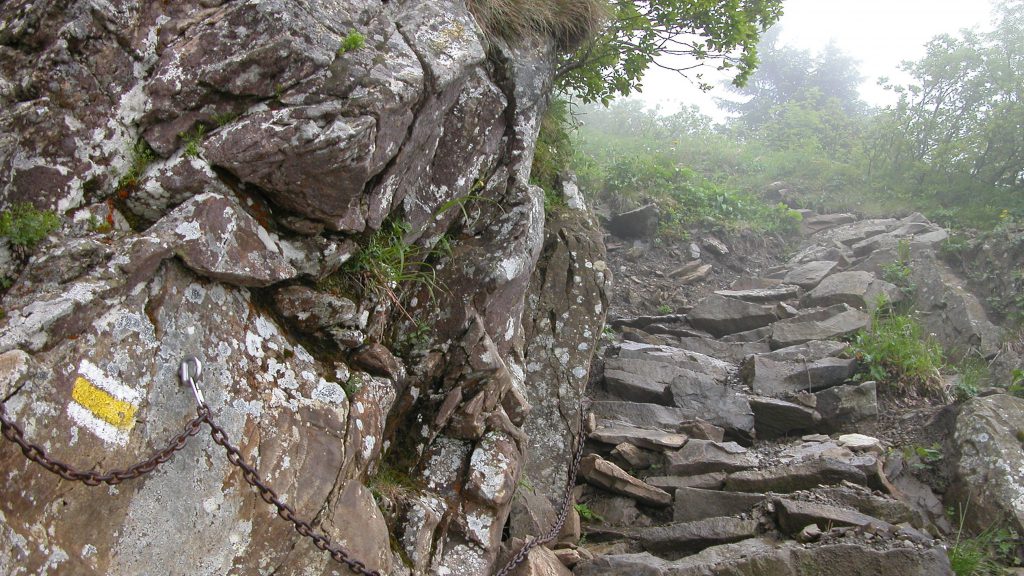 The yellow trail was much more difficult ascending 400 meters in one kilometer. This part of the hike was the most fun (scariest for my wife) because of the steep climb and interesting rocks. There were chains anchored to the walls of the mountain in certain areas to hold onto in case you lose your footing.
Many trails in Poland are free or accessible with a small fee. We are glad we decided to hike Babia Góra despite being hesitant at first. Several days of hiking back to back can be quite tiring but Babia Góra was worth it.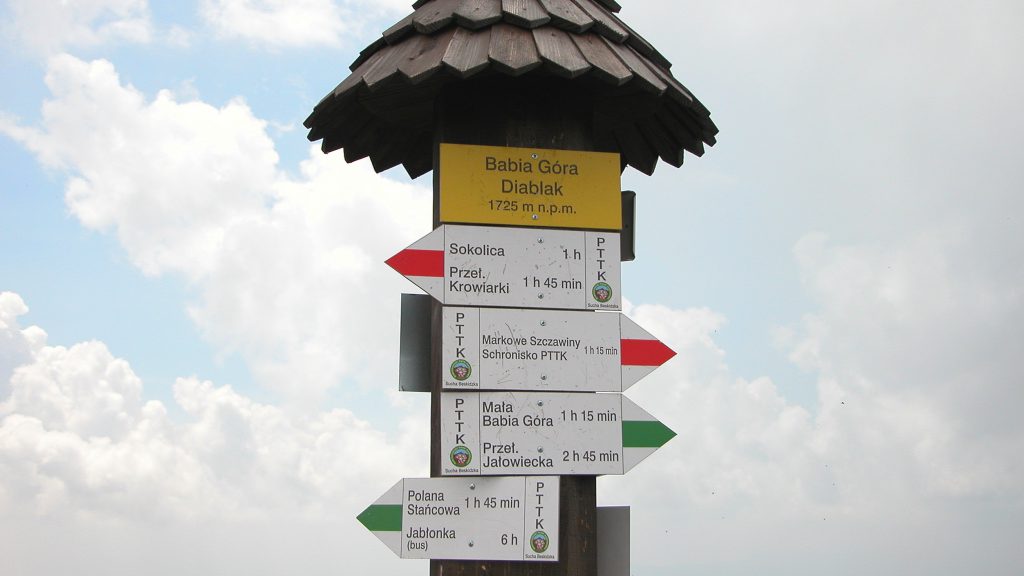 We made it to the peak. The sign says "Diablak" which means "Devil's Peak". The mountain is named this because past explorers saw the whirling winds surrounding the mountain and described it as the witch dancing with the devil. We had good weather on our hike but the swarms of flies that inhabit the mountain during warmer months were almost unbearable.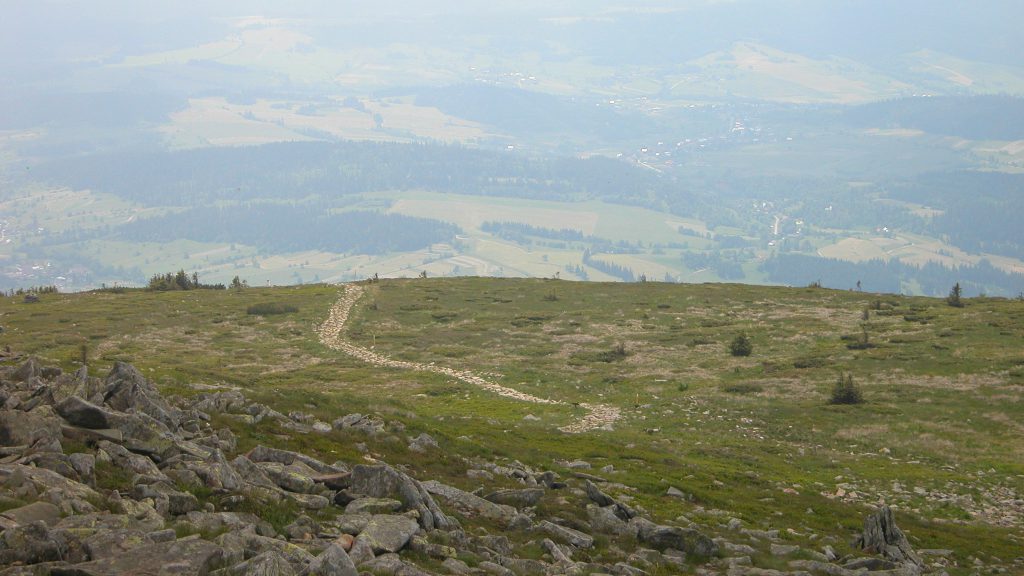 Thankfully we had good weather so we had a great view from the peak.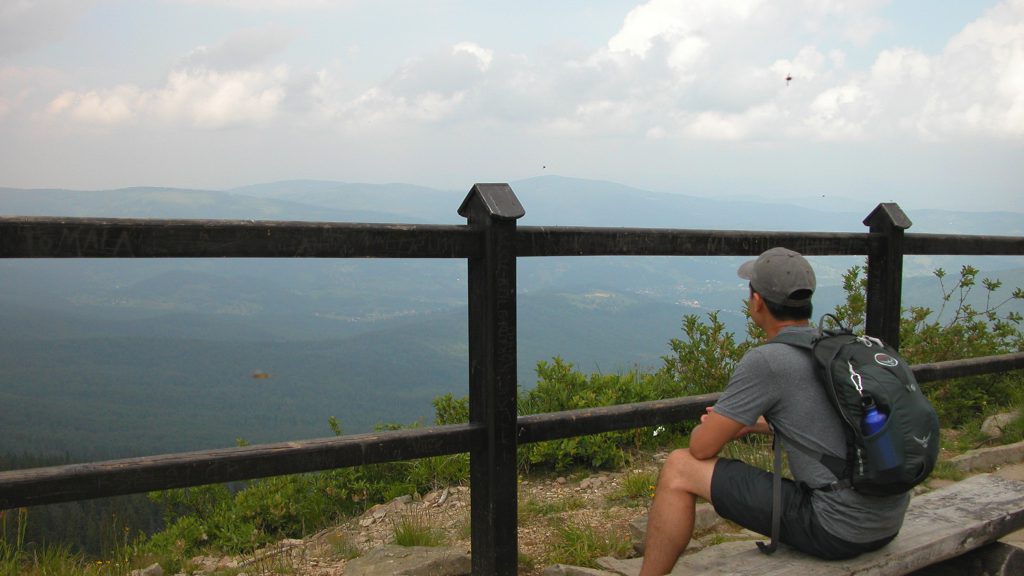 There are vantage points to take a break, but we didn't stop too long.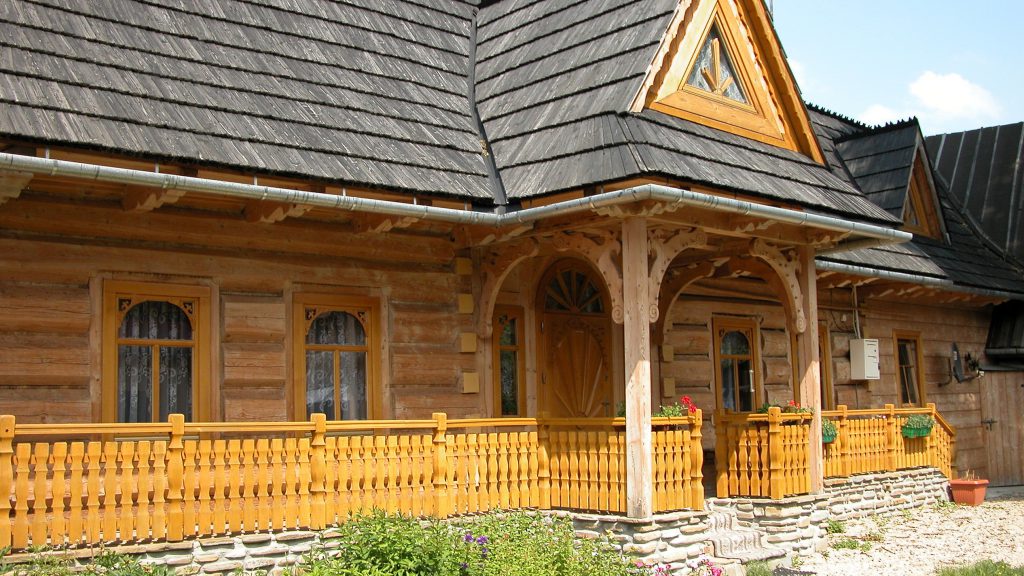 On the way from Babia Gora to our next destination we stopped to visit some of the oldest buildings in the region. The structure of the houses in this area were unique and a joy to look at just for their craftsmanship.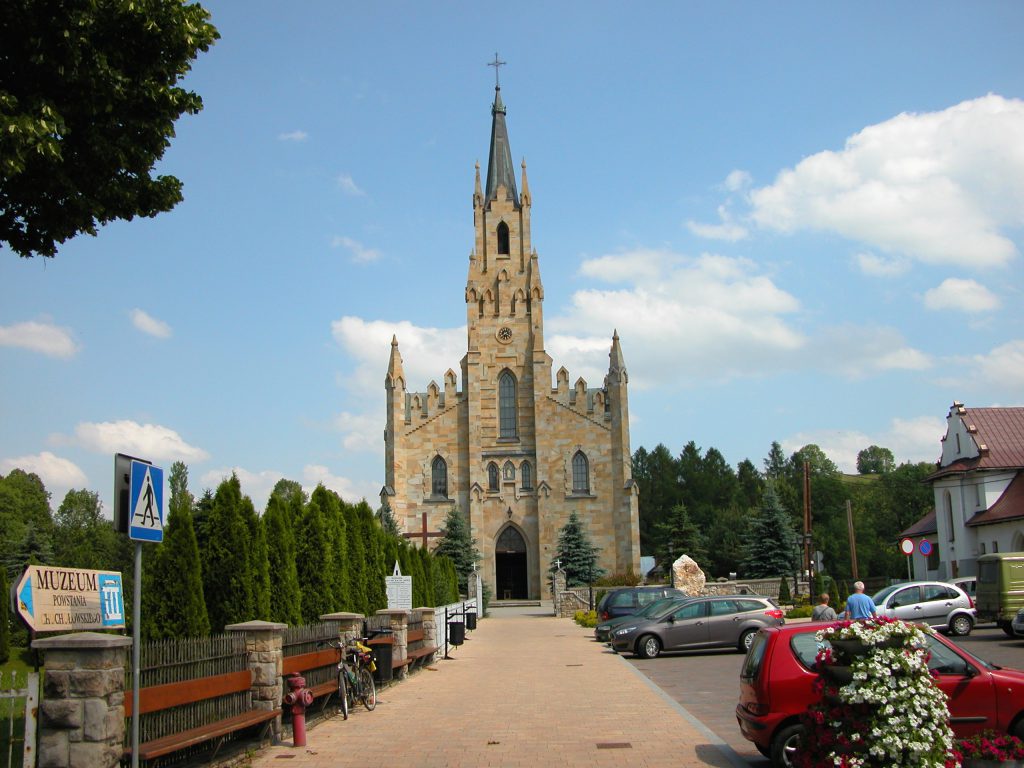 Although you may find grander churches in Europe, the churches in Poland have great history (and smaller crowds).
Babia Góra is a must if you are looking for a challenging hike.
The flora at higher altitudes don't exist anywhere else and climbing over rubble was quite an experience.