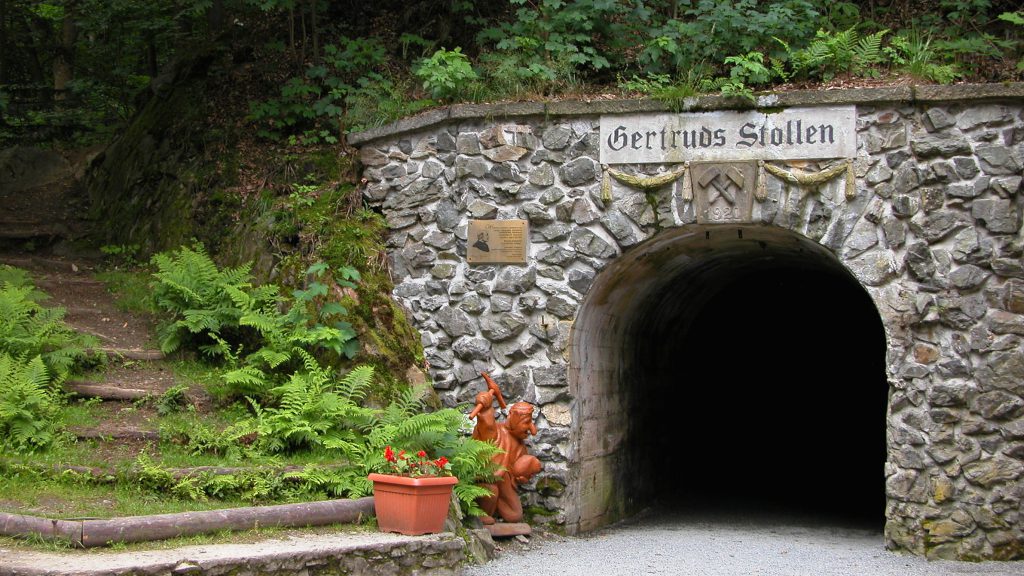 The entrance to the gold mine guarded by a small statue of a miner. All the statues of miners looked like hunched orcs and were scattered around the park. Even some of the tour guides were dressed as miners making it quite a spooky experience.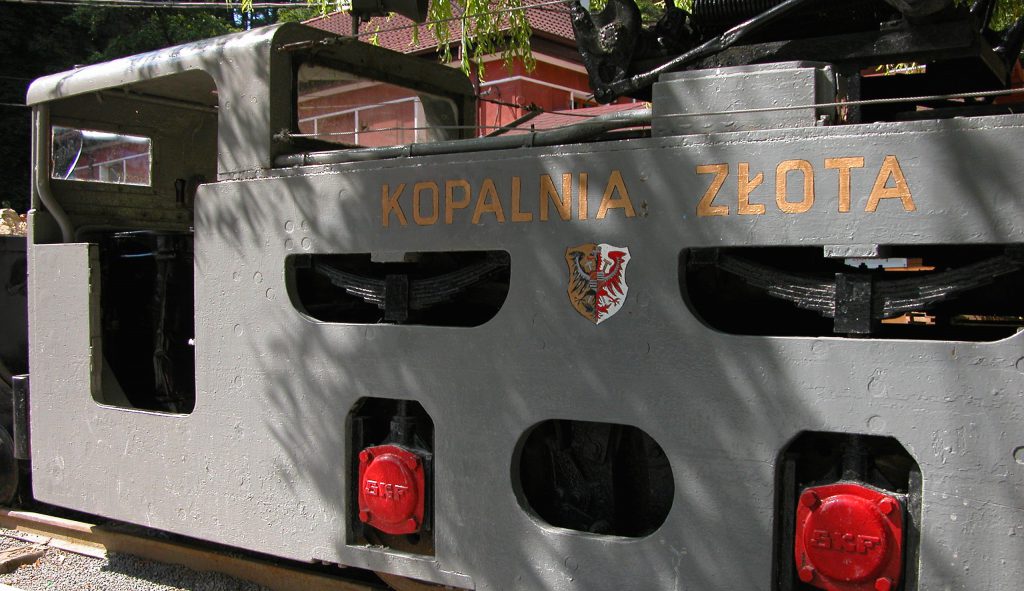 Lots of folks were enjoying the sights and nearby ice cream shops by this reconditioned mining cart.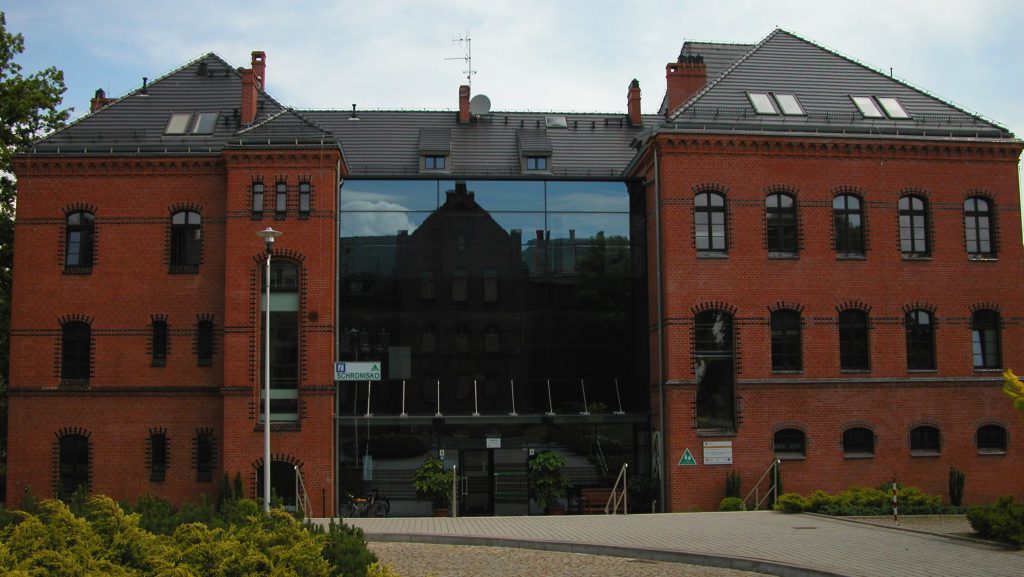 We stayed in a hotel that doubles as a venue for different events. Because it was an educational facility beer and alcoholic beverages are not allowed.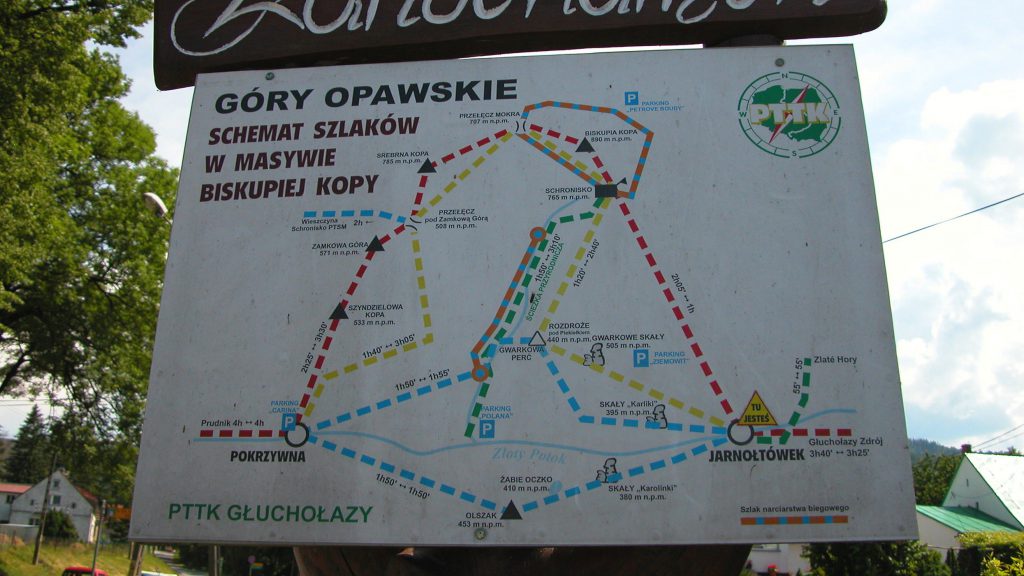 Of course it's important to take a look at the map before a hike unless you want to spend the night out in the woods.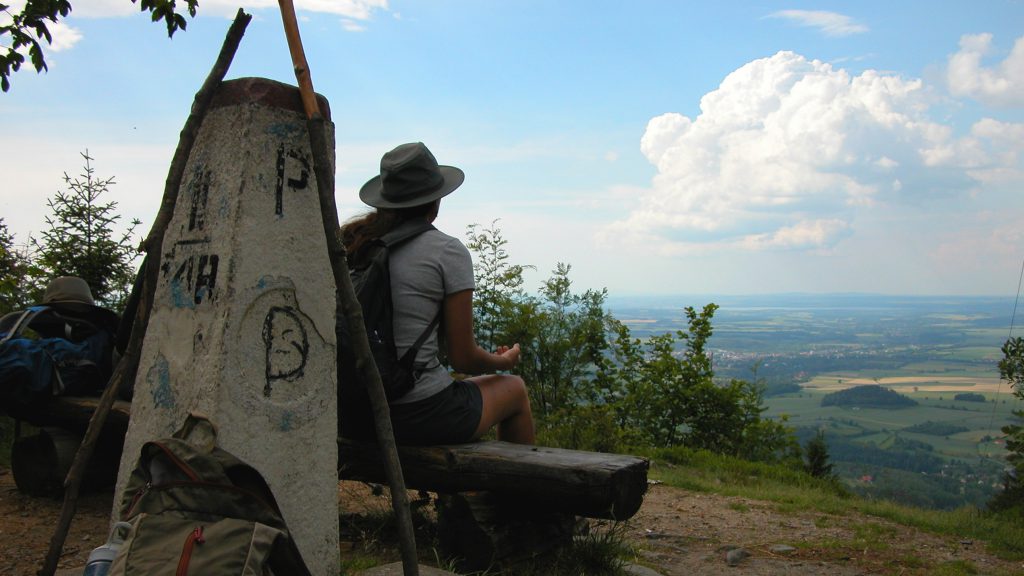 We stopped at one of the rest stops to enjoy the view. This one happened to be right next to the Poland and Czech Republic border marker.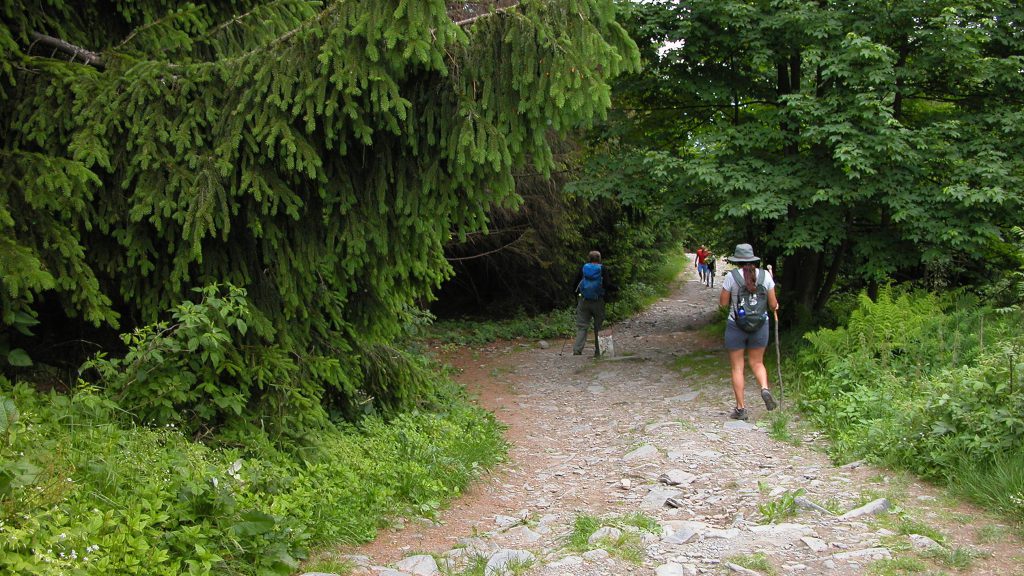 Beginning our journey back after a short break and some refreshments at the top.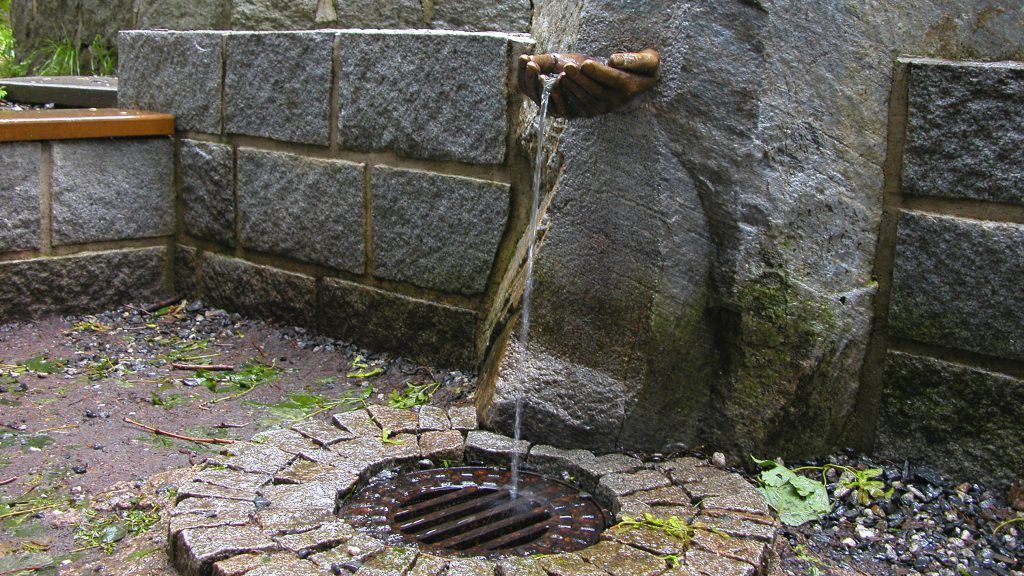 Jesenik is known for having some of the best water in Poland and folks come from all around for water therapy. The ice cold water is supposed to provide sorts of benefits if you soak your body after or during exercise. All around the public park are spots to stop your jog and dunk your legs in spring water.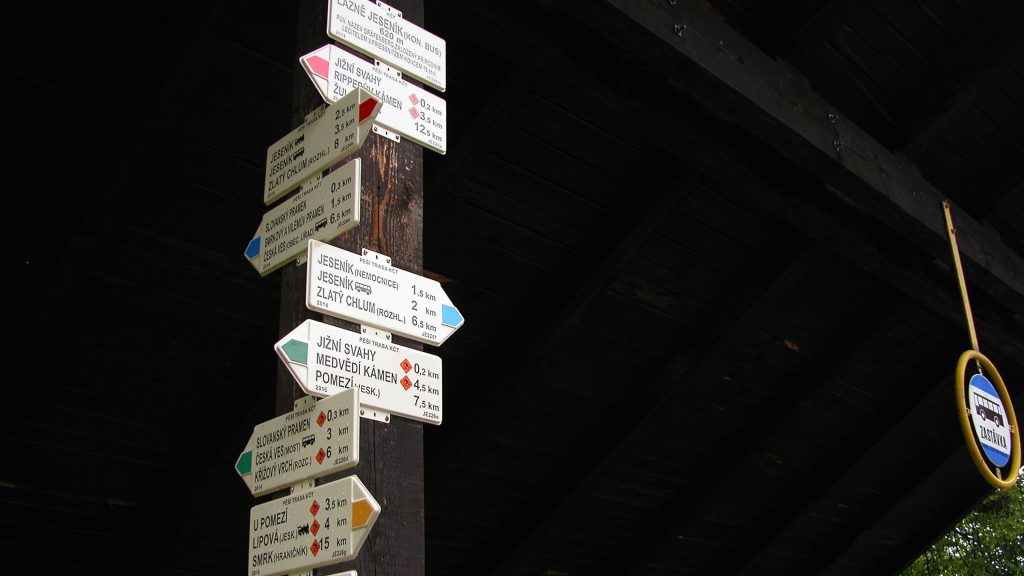 Took a picture of the signs at this bus station. Trail markers and signs like these were the inspiration for the ThriftyTrails logo.